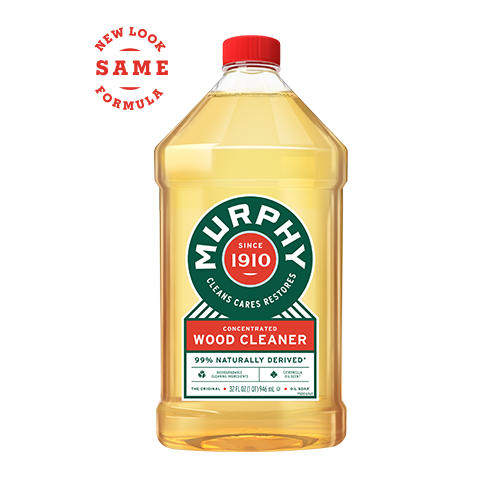 MURPHY
®

ORIGINAL FORMULA
OIL SOAP
For you there's no substitute. Murphy® Original oil soap is the one Mom and Grandma used to clean wood to a natural shine. Pull out the bucket and get nostalgic while cleaning wooden floors and furniture, cabinets, tile and linoleum.

1. Contains 98% natural* ingredients
*Specially formulated with water, coconut & plant-derived cleaning ingredients, natural fragrance, and 2% synthetic ingredients.
2 Safely cleans woods
3. Cleans for a natural shine
4. Trusted for over 100 years
HOW TO USE
For Use on Floors:
1. Dilute ¼ cup Murphy Oil Soap in 1 gallon of warm water
2. For heavy cleaning dilute ½ cup Murphy Oil Soap per gallon
3. Clean with well wrung-out mop, and mop any excess water
4. No rinsing required.
Other Surfaces:
Wet cloth with diluted Murphy Oil Soap liquid. Wipe clean to reveal wood's natural beauty
This area allows consumers like you to express their own opinions and comments. Colgate does not represent or warrant the accuracy of any statements or product claims made here, nor endorses any opinions expressed within this section. Some reviewers have received free samples of this product.